Meet Our National Team of Grant Professionals
Click a profile to learn more!
Kim Joyce, GPC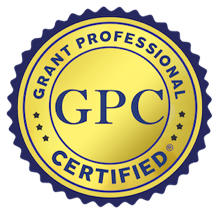 Kim Joyce, GPC (Grant Professional Certified), a native of Phoenix, began her career in education and has been involved with the nonprofit sector as a grant professional, fundraising professional, and volunteer for over 20 years. In 2010, Kim founded her grant writing firm, Kim Joyce & Associates, that provides services in the areas of grant writing, prospect research, grant writing training, grant office assessments, donor cultivation coaching, and nonprofit capacity building.
Kim's clients have included nonprofits providing services in the areas of health and human services, education, at-risk youth, homelessness, healthcare, the arts, charter schools, and faith-based organizations, as well as institutes of higher education, school districts, tribes, and units of local government. Her firm, one of the largest in Arizona, is comprised of highly skilled employees and subcontractors from across the nation and has assisted clients in receiving grant awards of more than $345 million.
Two distinctions set Kim apart from her peers in the industry: she is one of only 21 GPCs in the state of Arizona, and she is one of only 32 GPA Grant Professionals Association (GPA) Approved Trainers in the world. Kim earned her GPC certification through the Grant Professionals Certification Institute (GPCI) and is also a Certified Fund Raising Executive (CFRE) Continuing Education Approved Provider.
Kim is a proud member of GPA – Arizona Founding Chapter, the Alliance of Arizona Nonprofits, the Association of Fundraising Professionals (AFP), the National Grants Management Association (NGMA), and also serves as a Board Member of the GPCI. She enjoys giving back to the community, both personally, and professionally. Kim previously served as the Board Secretary of the GPA – Arizona Founding Chapter and on various local foundation and government review panels, such as Valley of the Sun United Way, the Arizona Criminal Justice Commission, and the City of Phoenix CDBG grant review panel.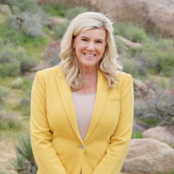 Founder & CEO
Scottsdale, AZ
Kimberly Rogers, GPC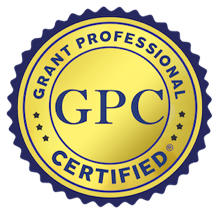 Kimberly Rogers, GPC, has a diverse background and over 20 years of grant writing experience at the local, county, state, and federal level. With a passion for public health, she has held numerous positions in the public health, behavioral health, and social service fields, giving her the opportunity to improve her programmatic and grants management skills in the governmental and nonprofit sectors.  She received her GPC grant credential in 2017, was a presenter at the 2018 Grant Professional Association Annual Conference, and currently serves on the Grant Professional Certification Institute Board of Directors. As a former Vice President of Grants for a national behavioral health organization, Kimberly is well rounded in her understanding of grant management and fiscal accountability at the federal, state, and local levels. Her grant portfolio includes primary and behavioral health care proposals, as well as innovative grants focusing on special populations or issues, including veterans' services, youth development, LGBTQ+ programs, as well as social justice, corrections, and the southern border crisis. Kimberly graduated with a Bachelor's degree in Sociology from American Military University.
Director of Operations - Grant Writing Division
Crossville, AL
Kristen Krey
Kristen serves as our Director of Government and Community Engagement. She has over thirty years of public service with direct experience in Public Safety, Community Services/Engagement, and Grants Management. She has a proven track record of executive leadership, delivering results-driven approaches, providing strategic advisory services, and successfully leading complex projects. She has also created and delivered training in numerous disciplines, including Grants Management, Project Management, Leadership Development, and Public Safety. Kristen has a BA in Criminal Justice and Political Science, an MA in Organizational Management and is a CPM, Certified Public Manager. She has served as Adjunct Professor for Webster University MBA program at Luke Airforce Base. She lives in the metro-Phoenix area.
Director of Government and Community Engagement
Scottsdale, AZ
Susan Santilena
Susan Santilena is a seasoned professional with a proven track record in strategic planning and business development. As KJA's Director of Strategic Initiatives, she identifies, and in collaboration with team members, executes successful growth strategies for Kim Joyce & Associates. She is known for her ability to think outside the box and find creative solutions to complex business challenges.
Susan holds a Master's degree in Business Administration and a Bachelor's degree in Marketing from California State University, Chico, which, along with her extensive career in multiple industries, has equipped her with a solid foundation to transform companies and organizations.
She is a multifaceted individual with a wide range of interests and passions for art, music, and storytelling. She loves to travel and explore new cultures. In all aspects of her life, Susan is driven by a desire to make a positive impact. Whether it's through her work or travel, she is always seeking ways to create a better world. Her passion, creativity, and dedication make her a true asset and a source of inspiration to those around her.
Director of Strategic Initiatives
St. John's, FL
Dr. Meredith Burke Hammons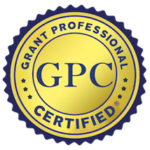 Dr. Meredith Burke Hammons has a varied career in education. She taught at the high school, college, and graduate levels, worked as a librarian in public and academic libraries, and served as the assistant director of the local office of a national, education-based nonprofit. Through her library work and love for research, she began grant writing, primarily focusing on youth development, education, human services, and faith-based organizations. She is active in the Georgia Grant Professionals Association, currently serving as treasurer, and is a long-time volunteer in a local mentoring program for elementary school children. Meredith holds a Ph.D. in Religion from Vanderbilt University, a Master's Degree in Library and Information Science from the University of Illinois, and a Bachelor's Degree in Religion from Davidson College.
Meredith Burke Hammons, Ph.D., GPC
Senior Grants Specialist
Smyrna, GA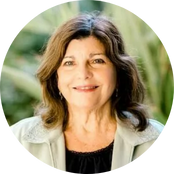 Laurie Pierce
After working in the for-profit world of hospitality, banking, and architecture, Laurie Pierce began her nonprofit career at Valle del Sol in Arizona. Now she has 20 years of experience developing proposals for integrated health care, behavioral health, IT health care, health and wellness-related family/youth programs, and housing for a variety of federal, state, corporate, and foundation funders. She is passionate about innovative community-based integrated health approaches that show promise. Laurie earned a Bachelor of Science degree in Business Management from the University of Phoenix. She has been involved with the Grant Professionals Association for more than a decade and served locally as Vice President of the Arizona Founding Chapter.
Senior Grants Specialist
Scottsdale, AZ
Terry Driscoll, MPA
Terry Driscoll, MPA has experience securing funding from a wide spectrum of sources, including corporate and private foundations, state and local governments, and federal grant programs. Successful federal grants he has secured include HOME and CDBG grant programs, SAMHSA, the Economic Development Association, and the Department of Labor. Throughout his career, he has obtained support for a diverse array of programs, such as workforce development, youth education, low-income housing construction, HIV/AIDS prevention and treatment, immigration, substance abuse treatment, parenting education, homelessness prevention/transitional housing, financial literacy, and small business technical assistance and funding. Terry is highly motivated by, and indeed thrives on, diving into new subject matter and fields.
Terry's past work history also includes nearly a decade of compliance and quality work in the private sector, as well as nonprofit program evaluation and strategic planning experience. Terry's work history has provided him a rich knowledge of the Arizona nonprofit, business, and funding landscape, as well as a skillset that enables him to envision social service programs holistically: from securing funding, through implementation, evaluation, compliance, and reporting.
Terry is a two-time Arizona State Sun Devil, earning a Bachelor of Science in Political Science with an International Relations certificate, and a Master's in Public Administration with a concentration in Nonprofit Administration.
Senior Grants Specialist
Scottsdale, AZ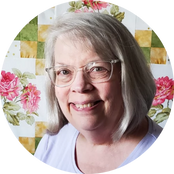 Barbara Polston
Barbara Polston brings 24 years of proposal writing experience and joins Kim Joyce & Associates as a Senior Grants Specialist. Despite achieving success with her first grant proposal, Barbara Polston never set out to be a grant professional. A talent for writing and a passion to improve the world led her to a successful career in proposal and contract writing. She has won millions of dollars through foundation, corporation, and government grants and contracts for human services agencies. Now, semi-retired, Barbara is happy to be part of the Kim Joyce & Associates team and contribute to client success. She earned a Master of Arts in Theological Studies from San Francisco Theological Seminary and a Certificate in Nonprofit Management through the Nonprofit Management Institute of Arizona State University. When not writing proposals, Barbara can be found in her quilt studio or working on a series of children's books.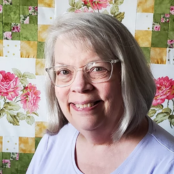 Senior Grants Specialist
Tucson, AZ
Thomas Bona

Thomas Bona has more than two decades of experience in research-based writing, including careers in newspaper journalism, public relations, and economic development. He became a grant writer in 2014, when his boss said, "You write well. We need money. Write this grant." Since then, he has written successful (and unsuccessful but darn good!) grant applications in economic and workforce development, healthcare, public safety, brownfield redevelopment, housing, social services, and other topics. Before joining Kim Joyce & Associates, he spent four years as a grants manager for a health system in Indiana, winning funding to reduce infant mortality, fight food and diaper insecurity, reduce accidental childhood injury, prevent substance abuse, care for sexual assault victims, and keep the lights on at a clinic serving one of the poorest parts of the state.
Thomas is not only experienced in obtaining federal and state grants but has written and helped implement the required workforce and economic development plans needed for regions to get such grants. He also spent 11 years as a local government and transportation reporter, so he geeks out every time an infrastructure bill is passed. Thomas loves learning what exciting and important things his clients and partners are doing and translating their needs into fundable proposals. He also is a data geek who visits Data.Census.Gov for fun.
Senior Grants Specialist
Goshen, IN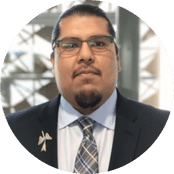 Vince Toya

Vince Toya, Jr. is a seasoned grant specialist with a rich history of collaborating with Native/Indigenous communities since 2007. After graduating with a degree in technical writing and communication from ASU, Vince has leveraged over 12 years of grant writing experience to facilitate impactful community development projects, securing vital funding from entities like the USDA, IHS, and NMED. Committed to tackling systemic barriers that hinder sustainable community growth, Vince endeavors to empower tribal communities in their pursuit of self-sustenance and the exercise of sovereign rights.
Senior Grants Specialist
Albuquerque, NM
Kim Thevabalasingham

Kim Thevabalasingham has 11 years of experience in grant research and writing, grant management, grant reporting, program development, and non-profit management. She has secured and managed over 5 million dollars in state and local grant awards for a local non-profit. She believes the Oxford comma is essential, and Word Crimes is one of her favorite songs. She has also been an active member of the Grant Professionals Association (GPA) since 2016, where she has served in multiple roles. Kim earned her Bachelor of Arts degree from Anderson University. She is the mother of two older teenagers, which keeps life interesting, but she is close to emptying the nest. She has lived in Georgia, Florida, South Carolina, and Virginia. The next stop on her Southeast tour is likely Tennessee, but Kim currently resides in Yorktown, VA, where our great nation was born in battle. She loves the gym; her favorite hobbies are traveling and dancing West Coast Swing.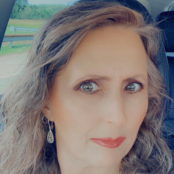 Grants Specialist
Yorktown, VA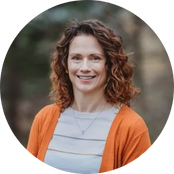 Andrea Forsmo

Andrea brings expertise in the education field, programs that benefit children and adolescents, and making the heart connection between organizations and funders. After several years of volunteering, teaching, and grant writing for a local school system, she made a career change from retail bank management to following her passion. Andrea is experienced in persuasive and effective writing across the grant proposal process, assessing educational impacts and metrics, and prospect research. Andrea is a graduate of the University of Massachusetts Lowell (BA, English, Writing Concentration) and earned two fundraising certificates at Arizona State University Lodestar Center for Philanthropy and Nonprofit Innovation, Grant Development: State and Foundation Proposals and Advanced Grant Development: Federal Proposals. She is also a member of the Grant Professionals Association.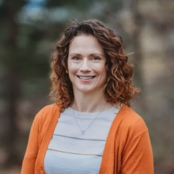 Grants Specialist
Groton, MA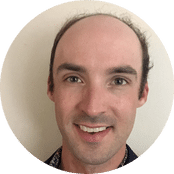 Adam Sommers

Born and raised in Memphis, Tennessee, Adam joined Kim Joyce & Associates after several years of fundraising and development work in Northwest Montana. Adam is passionate about putting time and energy behind causes and efforts that he believes in, as well as protecting and enjoying Montana's public lands. Adam earned an undergraduate degree in History and Political Science from Christian Brothers University, and later a graduate degree (Master of Public Administration and Nonprofit Management) from Arkansas State University. Outside of the office, Adam spends as much time as possible outside walking, hiking, running, backpacking, floating, and exploring Northwest Montana's rugged landscape.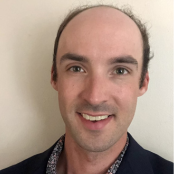 Grants Specialist
Kalispell, MT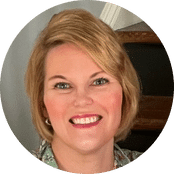 Lauren Ingold

Lauren Ingold is based in High Point, NC, and joins Kim Joyce & Associates as a Grants Specialist. Lauren's passion for writing extends beyond her grant writing expertise, as she finds joy in expressing her thoughts through various forms of written communication. When Lauren is not immersed in her writing projects, she loves embarking on new adventures through traveling. Exploring different cultures, cuisines, and landscapes fuels her creativity and broadens her perspective. Above all, Lauren treasures spending quality time with her friends and family. Whether it's organizing gatherings, hosting dinners, or simply sharing laughs over coffee, she values the connections she has with the important people in her life.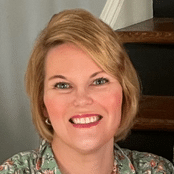 Grants Specialist
High Point, NC
Katina Caraganis

Katina Caraganis is a Massachusetts native and moved to Hollywood, Florida in 2015 seeking new experiences while living closer to her retired parents. She has over 16 years of professional writing experience both in print journalism and grant writing and joins Kim Joyce & Associates as a Grants Specialist.
She graduated from Colby Sawyer College in New London, New Hampshire with a degree in Communication Studies. During her time in college, she embarked on a journey around the world while participating in the Semester at Sea program, studying and learning about the cultures of 10 countries in 100 days. After graduating college, she spent eight years working in print journalism at both weekly and daily newspapers in New Hampshire and Massachusetts. Her investigative reporting pieces won a number of regional newspaper awards.
After moving to Florida, Katina shifted gears and entered the hospitality industry, working at various hotels. This experience provided valuable insight into customer service, adaptability, and teamwork, fostering important skills that would prove valuable in her future endeavors.
In 2017, recognizing her writing talents and the power of digital media, Katina joined Chewy.com, a renowned e-commerce company focused on pet products, as a member of their Writing Department. Over the next five years, she contributed her expertise, crafting compelling content for Chewy's customers. That work helped establish Chewy as a reliable source of information, building trust with pet parents worldwide.
With a desire to continue her writing skills, combined with a passion for social impact, Katina joined Covenant House Florida as a Grant Writer where she was able to effectively communicate the organization's mission and secure funding for crucial programs and initiatives.
Now she is eager and excited to embark on a new adventure as a Grants Specialist at Kim Joyce and Associates where she will strive to make a lasting and effective impact.
Grants Specialist
Hollywood, FL
Ashley Mastey
Ashley Mastey was born and raised in Scottsdale, AZ. After high school, she went on to get her Bachelor of Arts in Psychology at the University of Arizona. Bear Down! While in school she managed to help grow and train staff within the company at a local gym chain. Some of her favorite hobbies are trying local coffee shops, working out, and enjoying the Arizona sun! She looks forward to bringing her knowledge & experiences to KJA.
Junior Grant Writer
Scottsdale, AZ
D'Laun Oubre
D'Laun Oubre, MBA brings to Kim Joyce & Associates 10 years of experience in post-award grants management, compliance, and auditing. Over the course of her career, D'Laun has successfully managed $30 million in federal, state, and local grants. She is an active member of the National Grants Management Association.
D'Laun earned a Bachelor of Science degree from Southern University and A&M College and a Master of Business Administration from the University of Phoenix.
Formerly a resident of Los Angeles, California, D'Laun moved back to Louisiana after Hurricane Katrina to assist with relief efforts. She now resides in St. James Parish, Louisiana, a river parish suburb southwest of New Orleans, LA.
Her hobbies include baking southern-inspired desserts and traveling.
Division Manager, Post-Award Grants Management
St. James Parish, LA
Dale Braden, GPC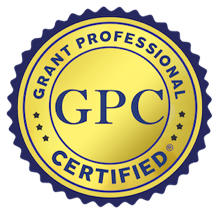 Dale Braden, GPC, is a Colorado native and moved to Portland, Oregon after graduating from Colorado State University. Dale worked as a post-award grant administrator at Oregon Health & Science University (OHSU) for 8.5 years before leaving to work with an international nonprofit organization, Youth With A Mission. He returned to OHSU in March 2006 as research grant administrator, ensuring grant applications were complete, as well as assisting with budget preparation and application assembly. Dale worked with investigators on internal compliance, provided monthly spending projections, approved expenditure documents to ensure compliance with funding agency and internal spending policies, and managed grant effort certification. He brings grant writing and post-award grants management expertise to Kim Joyce & Associates. Dale has a passion for helping humanitarian causes such as food insecurity, housing, medical care, education, and disaster relief. He lives in Amarillo, Texas with his wife of 33 years, Pepper the dog, and Felix and Fritz the cats!
Senior Grants Management Specialist
Amarillo, TX
Letisa Berry
Letisa Berry is a Senior Grants Management Specialist at Kim Joyce and Associates. She has over 20 years of local government, grant management, budgeting, auditing, compliance, and financial reporting experience. She has worked on grants at the local, state, federal and foundation level. Letisa has a bachelor's degree in Business Administration/Accounting. She is an active member of the National Grants Management Association. Her strong work ethic and values which include integrity, honesty, discipline, respect, and accountability make her an asset to the team.
Letisa was born and raised in Cleveland, Ohio where she currently resides. She and her husband have been married almost 26 years and have 6 children (3 sons and 3 daughters). She enjoys spending time with her family and friends. One of her life goals is to spend a month in Europe.
Senior Grants Management Specialist
Cleveland, OH
Heidi Hanson Sobek
Heidi Hanson Sobek has over 25 years of executive leadership nonprofit experience and joins Kim Joyce & Associates as a Senior Grants Management Specialist. She served as the Chief Operations and Finance Officer at United Way of Northern Arizona for 17 years. Heidi's strong skill set includes organizational operations, grants management, financial management and controls, budget creation, auditing, compliance, database development and management, and information technology. Thrilled to share her vast experience with Kim Joyce & Associates, Heidi looks forward to working with this very talented team of grant professionals.
Senior Grants Management Specialist
Flagstaff, AZ
Harmony Nelson
Harmony is an experienced nonprofit executive, having worked with the Boys and Girls Clubs, United Way, and multiple government and collegiate organizations in Arizona, California, and Missouri. She brings expertise in program development and management, grant writing, and management information systems. Harmony has bachelor's degrees in Business Administration and English Literature. Her non-profit experience has focused on foster care, workforce development, veterans, children's literacy, and homelessness.
Senior Quality Assurance Manager
Scottsdale, AZ
Martin Bimler, CFRE
Martin Bimler, CFRE (Certified Fund Raising Executive), brings more than 20 years of experience in marketing communication, fundraising, and grant development. He has worked with local, national, and international organizations helping funders and clients connect to solve problems. His non-profit experience has focused on children and family services, substance use, mental and behavioral health, workforce development, homeless services, and the arts. He holds a Bachelor's Degree in Communication/Advertising from Purdue University and a Master's Degree in Advertising from The University of Texas at Austin, where he earned the designation of Texas Creative for writing. He is an active member of the Association for Christian Fundraising, a Past President of the Grants Collaborative of Tampa Bay, and a member of the Board of Directors of a grassroots organization dedicated to eradicating mental health disparities in marginalized communities. Originally from the Chicago area, Martin calls St. Petersburg, FL his home and remains active in the ceramic arts community by teaching wheel throwing and raku firing.
Quality Assurance Manager
St. Petersburg, FL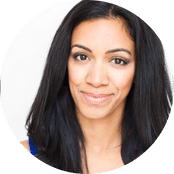 Dr. Rekha Rajan
Dr. Rekha S. Rajan is the Senior Evaluation and Training Specialist at Kim Joyce & Associates. She has a Doctorate in Education from Teachers College, Columbia University in New York City, where she also holds a Masters in Education. She also holds a Masters in Education from Roosevelt University in Chicago. Dr. Rajan was an Associate Professor and Director of the Masters in Grant Writing, Management, and Evaluation Program at Concordia University Chicago for over a decade. There, she designed and taught courses on grant writing, budgeting, grants management, and program evaluation. Collectively, her students have been awarded over 30 million dollars through their work in her Capstone course.  
Dr. Rajan's academic research has been funded by the National Endowment for the Arts, the California Arts Council, and the Chicago Community Trust. She has conducted over 100 program evaluations for organizations across the country. She is also an award-winning musician and a prolific author of over 15 books. Titles include Grant Writing: Practical Strategies for Scholars and Professionals and Arts Evaluation: Measuring Assessment in Schools and Communities.
.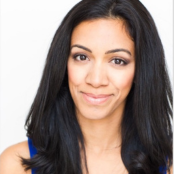 Senior Evaluation and Training Specialist
Chicago, IL
Sarah Romano, MPA

Sarah Romano joins Kim Joyce & Associates as a Grants Prospect Research Analyst. She brings to
KJA substantial experience with grants, including identifying and applying for grant funding
opportunities at non-profit organizations, as well as working for a foundation focused on
awarding grants for scientific research. Sarah has a Bachelor's Degree in Political Science and a
Master's Degree in Public Administration.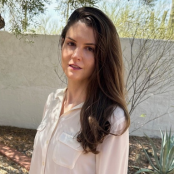 Prospect Research Analyst
Tucson, AZ
Joshua Esau
Joshua Esau is a dedicated non-profit professional with over a decade of experience in education administration, along with a diverse skill set in professional writing and content creation. With a strong background in writing, persuasive content creation, and effective communication with federal and local government agencies, Joshua excels in cross-functional collaboration to identify and solve complex issues. His analytical approach, combined with customer-centric attitude, has led to remarkable achievements in the higher education sector, such as developing new streamlined policies and procedures to better efficiently tackle strategic administrative challenges and consistently leading teams in year-over-year enrollment increases in a challenging higher education recruitment environment.
Joshua's educational background further enhances his expertise. He holds a Bachelor of Arts (BA) degree in Philosophy from Biola University, where he honed his critical thinking and analytical skills. His pursuit of knowledge extended to graduate studies, where he earned a Master of Arts (MA) degree in Military History with a focus on government policy and history from Norwich University. This academic foundation equips him with a deep understanding of government-related issues, policies, and historical contexts, making him exceptionally well-prepared to navigate the intricacies of government-sector projects. Joshua's unique blend of practical experience and academic expertise positions him to analyze and review government-oriented initiatives.
Government Management Analyst
Scottsdale, AZ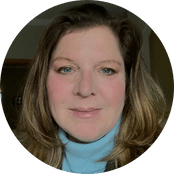 Mandy Rossi

Amanda "Mandy" Rossi is a Pennsylvania native but has made Colorado home. She is a 25-year veteran of the U.S. Army and obtained specialties in Human Resource Management, Public Affairs, and Strategic Plans and Policy. Mandy is a combat veteran, experienced at senior levels of the Army to include the Pentagon and NATO, and is also experienced at working across federal, state, and local agencies and governments. After retirement, she spent the next few years volunteering to help rescue horses in Colorado and supporting nonprofits in the field of equine therapies. Mandy is currently a Court Appointed Special Advocate (CASA) with Heart of CASA Colorado in Canon City, Colorado.
Mandy decided after retiring from the Army to pursue a career change in grant writing so that she could bring her myriad of skills to bear to assist organizations doing good work to secure funding for those efforts. To that end, she completed a Masters' Degree in Grant Writing, Management & Evaluation through Concordia University Chicago in 2021. Mandy also holds a bachelor's degree in Government and Politics and a master's degree in Diplomacy/International Relations. When not working or volunteering, you will find Mandy spending time riding and training her two beloved horses: Jess and Louie.
Government Research Analyst
Canon City, CO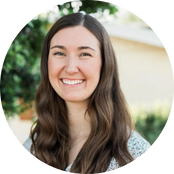 Becca Buster
Becca is originally from Morrison Colorado and after graduating high school went out to Phoenix to attend Grand Canyon University. While there she gained experience in leadership, volunteer work, time management, and organizational skills. After graduation, she worked for a small company where she utilized her skills to help rapidly grow the team from 1 employee to 45. She specializes in hiring and onboarding new employees, training and implementation, and organizational management. Becca is excited to bring her experience to the Administration Division at Kim Joyce and Associates as the Human Resource Specialist.
Human Resource Specialist
Scottsdale, AZ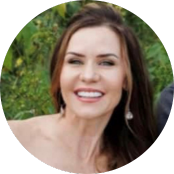 Kimberly Manzuk
Kimberly has nearly 15 years of experience in the education sector working in various leadership roles.
In her last position, Kimberly led a WIOA Grant team for eight years and expanded the business into two different states. 
She has vast experience in process development, grant management and writing, project management, coaching and developing employees.
Her methodical approach, attention to detail, kindness and, passion to help others enabled her to receive multiple awards from the companies she served.
In her prior roles, she has served as a Director of WIOA Grants, Admissions Director, Academy Director, Business Process Analyst, Senior Admissions Advisor and Admissions trainer.
Kimberly holds an MBA and MPM from Keller Graduate School of Management and, a Bachelor of Science in Technical Management from DeVry University.
In addition, she has received training and certification in Lean Six Sigma Green Belt and Professional Scrum Master.
Senior Project Manager
Chicago, IL
Liz Gould
Liz brings 17 years of experience in the non-profit and education fields. She has worked with several non-profit organizations in various management, fundraising, and event planning roles. Liz also has a background in higher education having served as a financial aid counselor for many years.  Liz is a 2005 graduate of Baldwin Wallace College with a BA in Communications.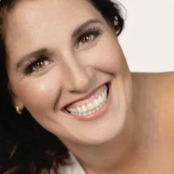 Project Management Specialist
Erie, PA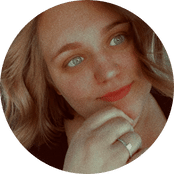 Naomi Latynski
Naomi was born in California but raised all over
the place. California, Colorado, Wyoming, and Arizona are all places she has called home throughout her life. She decided to settle down in Arizona 5 years ago with her now husband, Brandon. Since then she has gained a wide-variety of experience across multiple industries. As a dedicated customer service professional with a passion for learning and gaining new experiences, Naomi is always seeking out and absorbing new information. When she isn't working Naomi loves buying yarn, crocheting, baking, or just spending time with her hubby, her friends, and her dog, Norman. She is very excited to be joining KJA as an Administrative Assistant and hopes to stay and grow with the company for many years to come!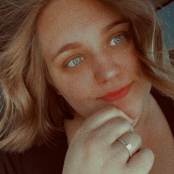 Administrative Assistant
Scottsdale, AZ
Jenna Joyce
Jenna Joyce is a senior at Grand Canyon University where she is majoring in Psychology with a minor in Behavioral Health Sciences. She has varied skillsets including data entry, writing, customer relations management, and more. She has volunteered with nonprofits and youth serving organizations both nationally and internationally. She is excited to bring her love of serving others, strong academic background and attention to detail to Kim Joyce & Associates.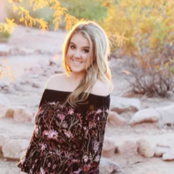 Marketing and Conference Manager
Scottsdale, AZ