Our Business Approach is Simple
It's all about cultivating relationships and submitting the most highly-competitive grant proposals - we can help you do both!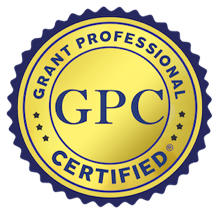 Experience

Kim Joyce, GPC, a native of Phoenix (AZ), began her career in education and has been involved with the nonprofit sector as a grant professional, fundraising professional, and volunteer for a total of 20 years. She provides services in the areas of grant writing, donor cultivation coaching, and nonprofit capacity building.

Results

Her clients have included nonprofits providing services in the areas of health and human services, education, at-risk youth, homelessness, healthcare, the arts, charter schools, faith-based organizations, and units of local government. Kim has assisted clients in receiving grant awards of more than $239 million. 

Accreditation

Kim is a Grant Professional Certified (GPC) and earned her certification through the Grant Professionals Certification Institute (GPCI). This certification (distinction) sets her apart from her peers in the industry; she is one of only 21 GPCs in the state of Arizona.

Kim earned her BA from Arizona State University and is also a member of the Grant Professionals Association, the GPA – Arizona Founding Chapter, the Alliance of Arizona Nonprofits, the Association of Fundraising Professionals, and is a Board Member of the Grant Professionals Certification Institute.
Contact Us Today!
We serve clients in Arizona and nationwide!